assalamualaikum.
=)
hahaha lupekan pasal the other side of akoo kat last post tu. biasalah, ada masa kita tingtong kejap kan? ehee
______________________________
sekarang ni musim olimpik..and bapak aku of course pengikut setia lah bab2 sukan ni.. aku tengok, macam dah takde channel lain. dia asyik layan olimpik je. ohmann~ semalam die tengok bola. brazil kut lawan kalau tak silap. bowwringgg~ HAHA
nak tahu tak satu sebab aku seteress tengok bola?
sebab,
tengah-tengah tengok, GOLLLLLLLLLLLLLLL ! \o/ aku bertepuk tangan kegirangan.
but then, dengar bapak aku cakap, ''off-side tadi tuu''..
...
aku macam,
whatthefishh off-side is??
serius. sampai sekarang aku tak faham off-side tu camane. loser ek?
oleh itu, bila tengok bola, aku suka diam. bila orang dah konpem bersorak, baru aku join. HAHA kalau tak, memalukan diri sendiri. hoh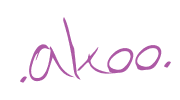 ---
sebarang salah dan silap, harap d maafkan =)
---